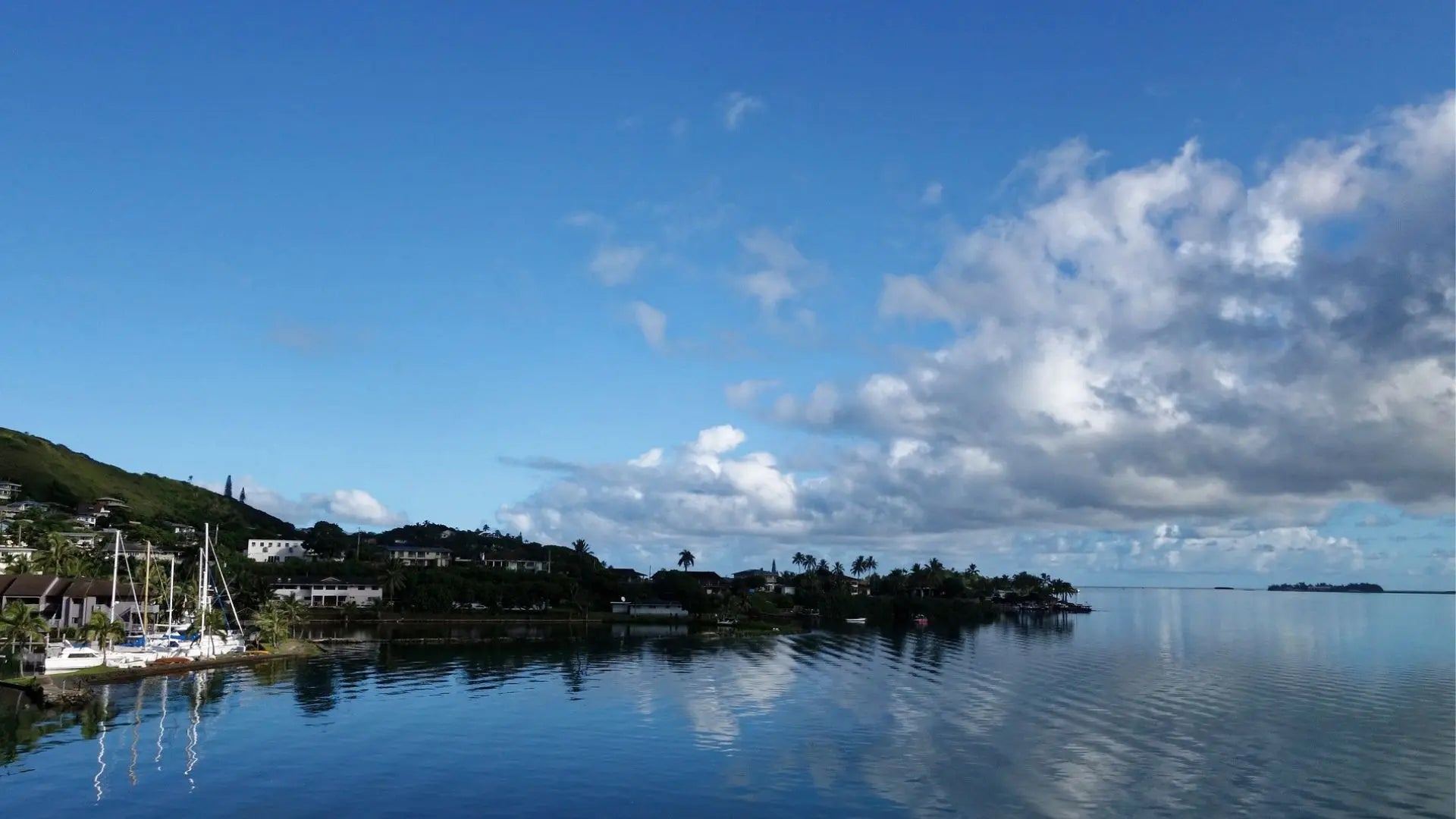 Hawaii Snorkeling: Discover the Top 20 Spots
Looking for an adventure that will take you under the sea? Look no further than Hawaii snorkeling! With its warm waters, abundant marine life, and stunning coral reefs, Hawaii is one of the most popular destinations for snorkelers of all ages and skill levels. Whether you're a beginner or an experienced snorkeler, there are plenty of opportunities to explore the underwater world in the Hawaiian Islands. In addition, Hawaii offers amazing scuba spots for those who want to dive deeper into the ocean. South Kona and Oʻahu are two locations that offer incredible scuba diving experiences in Hawaii.
From Honolua Bay on Maui to Hanauma Bay on Oahu, there are countless snorkeling tours available throughout Hawaii that cater to all types of snorkelers. You can also explore the scuba spots around the islands, including Mauna Kea Beach on the Big Island of Hawaii. And if you're looking for more adventure, head over to Oʻahu for some exciting diving experiences. Don't forget to keep an eye out for Hawaiian green sea turtles, humpback whales, and playful Hawaiian spinner dolphins!
But it's not just about the marine life - snorkeling in the Hawaiian Islands also offers breathtaking views of coral reefs and other beautiful underwater landscapes. Whether you're a beginner snorkeler or an experienced scuba diver, there are plenty of spots to explore on your Hawaiian vacation. So grab your mask and fins and get ready to discover the wonders of Hawaii's marine sanctuary.
Differences between Snorkeling and Scuba Diving in Hawaii:
Snorkeling requires less equipment than scuba diving.
One of the main differences between snorkeling and scuba diving is the amount of gear required. Beginner snorkelers can start with just a mask, snorkel, fins, and a flotation device if needed to explore the reef life and sea life. On the other hand, scuba diving requires a full set of equipment including tanks, regulators, buoyancy control devices (BCD), wetsuits or drysuits, weight belts, and more. It's important to consider ocean conditions before embarking on either activity.
With snorkeling being less gear-intensive than scuba diving, it's often considered an easier activity for beginners to try out and explore the diverse reef life and sea life. Snorkeling gear is generally more affordable to rent or purchase than scuba gear, allowing you to witness the colorful reef fish in their natural habitat and adapt to different ocean conditions.
Scuba diving allows you to go deeper into the water than snorkeling.
While snorkeling allows beginner snorkelers to explore the surface of the ocean and see the reef and Hawaiian green sea turtles that lie beneath without going too deep underwater, scuba diving lets you experience marine life at greater depths. With proper training and certification, divers can reach depths of up to 130 feet or more in Hawaii's clear waters.
Scuba diving also offers longer dive times compared to snorkeling since divers breathe compressed air from tanks instead of holding their breath with a snorkel. For beginner snorkelers, exploring the reef and ocean can be a great way to observe marine life up close in coral gardens. This means that divers and beginner snorkelers can spend more time exploring underwater environments and observing marine life up close.
Snorkeling is easier and more accessible than scuba diving, making it a popular choice among tourists.
Since snorkeling requires less equipment and training than scuba diving does, it's often seen as a more accessible activity for tourists visiting Hawaii. Many beaches around the Hawaiian islands offer great spots for snorkeling right off shore without requiring boat trips or specialized training courses. Snorkelers can even spot Hawaiian green sea turtles and explore the vibrant reef in areas such as the Na Pali Coast.
Snorkeling is also generally considered safer than scuba diving due to its shallower depths and simpler gear requirements. However, it's still important for beginners to follow safety guidelines such as staying close to shore or cove, avoiding strong currents in the ocean, and not touching or disturbing marine life like Hawaiian green sea turtles or damaging the reef.
Both activities offer unique experiences and allow you to see different aspects of marine life.
While snorkeling and scuba diving have their differences, both activities offer incredible opportunities to experience Hawaiian marine life in Kona, on the island of Hawaii. Snorkeling lets you observe fish, turtles, coral reefs, and other creatures in their natural habitats from the surface of the water. Scuba diving takes you deeper into the ocean where you can explore shipwrecks, caves, and other underwater environments that are inaccessible to snorkelers.
Whether you choose to snorkel or scuba dive in Hawaii, specifically on the Big Island snorkeling spot, it's important to respect the environment and follow responsible tourism practices. This means avoiding touching or harming marine life, including the Hawaiian green sea turtles, not littering or damaging coral reefs, and supporting local conservation efforts to preserve the ocean.
Top Snorkeling Spots in Hawaii:
Hanauma Bay:
Hanauma Bay, located on the island of Oahu in Hawaii, is a popular snorkeling spot for tourists and locals alike. The bay offers clear waters of the Hawaiian ocean that are perfect for snorkeling, with visibility up to 100 feet deep. The bay also has a variety of fish species that can be seen while snorkeling, including parrotfish, butterflyfish, triggerfish, and colorful reef fish.
If you plan to visit Hanauma Bay, a popular Hawaiian snorkeling spot in Oahu, keep in mind that it is closed on Tuesdays to allow for conservation efforts. For those looking for a big island snorkeling spot, consider booking a snorkel tour in Hawaii for a chance to explore the stunning underwater world.
Molokini Crater:
Molokini Crater is a crescent-shaped volcanic crater located off the coast of Maui, a Hawaiian island. It offers crystal-clear waters with visibility up to 150 feet deep, making it one of the best spots for snorkeling in Hawaii. The crater is home to over 250 species of fish and other marine life, including a beautiful coral reef.
To access Molokini Crater and other snorkel sites, you'll need to book a boat tour or charter a private boat departing from Maui or the Big Island. There are several companies that offer tours for snorkeling in Hawaii.
Kealakekua Bay:
Kealakekua Bay, a Hawaiian gem, is located on the Big Island and offers calm waters that are perfect for beginner snorkelers. The bay boasts colorful coral reefs and a variety of marine life such as sea turtles and spinner dolphins, providing guests with an unforgettable ocean view.
To access Kealakekua Bay, you can either hike down from the nearby Napoopoo Road or take a guided kayak tour. This Hawaiian bay is home to some of the best snorkel sites on the Big Island, with a stunning reef waiting to be explored.
Tunnels Beach:
Tunnels Beach on Kauai, offers some of the best snorkeling experiences in Hawaiian waters. Its colorful coral reef system and abundance of marine life such as green sea turtles and octopus make it a must-visit destination for guests. With clear waters and visibility up to 70 feet deep, Tunnels Beach is the perfect spot to explore the ocean's wonders.
When visiting Tunnels Beach for a snorkel tour, keep in mind that the currents and ocean can be strong at times due to the nearby reef. It's best to check the weather and surf conditions before heading out for big island snorkeling.
Hulopoe Bay:
Hulopoe Bay, a serene Hawaiian ocean spot, is famous for its calm waters, diverse marine life, and vibrant reef. Snorkel tours are available to explore the bay's underwater world, where you can witness several species of fish and spinner dolphins. During their migration season, humpback whales can also be spotted in the bay's waters.
To access Hulopoe Bay, Hawaiian guests can either take a ferry from Maui or book a guided snorkeling tour to explore the reef in the crystal clear waters of the ocean. Keep in mind that there are no facilities at the beach, so be sure to bring your own food and water.
Best Snorkeling Spots on the Big Island:
Kahalu'u Beach Park
Kahalu'u Beach Park is one of the best snorkeling spots on the Big Island for guests who want to experience the beauty of Hawaiian reefs and ocean. The park features calm waters and abundant sea turtles, making it an ideal spot for beginners. The shallow water allows for a close-up view of the colorful fish species that inhabit the area.
Tips:
Arrive early to avoid crowds

Rent snorkeling gear from nearby vendors or bring your own to explore the Hawaiian reef and enjoy a breathtaking view. Guests are welcome to use their own equipment or rent from local vendors.

Look out for green sea turtles, which are known to frequent the reef area during snorkel tours, and guests should keep an eye out for them.
Two Step Beach at Honaunau Bay
Two Step Beach at Honaunau Bay is another popular snorkeling spot on the Big Island. The beach offers excellent visibility, vibrant corals, and sightings of dolphins and reef fish at times. The name "Two Step" comes from the two natural rock formations in the water that make it easy for guests to enter and exit.
Tips:
Wear reef-safe sunscreen to protect coral reefs

Watch out for strong currents

Bring a camera on the snorkel tour to capture photos of dolphins, reef, and other marine life for guests.
Pu'uhonua o Hōnaunau National Historical Park
Pu'uhonua o Hōnaunau National Historical Park is not only a historical site but also features pristine beaches with clear turquoise water teeming with tropical fish and vibrant coral reefs. This protected cove offers some of the best snorkeling on the island, with colorful reef formations to explore.
Tips:
Explore historic sites such as ancient Hawaiian temples and royal grounds while also enjoying a snorkel tour.

Snorkel during low tide when visibility is better

Respect cultural practices and traditions while snorkeling at this sacred site.
Kealakekua Bay Marine Sanctuary
Kealakekua Bay Marine Sanctuary boasts crystal-clear water that's home to over 600 species of marine animals, making it a perfect spot to snorkel. This protected bay is located on the west coast of Hawaii's Big Island and is accessible by boat or kayak.
Tips:
Snorkel near the Captain Cook monument for the best views of coral gardens and marine life

Take a guided tour to learn about the area's history and culture, and don't forget to bring your snorkel for an underwater adventure.

Keep an eye out for spinner dolphins while you snorkel, as they are known to frequent the area.
Black Sand Beach at Punalu'u
Black Sand Beach at Punalu'u is a unique snorkeling spot on the Big Island. The beach gets its name from its black sand, which is formed by volcanic rock. The dark color of the sand creates a striking contrast against the clear blue water.
Best Snorkeling Spots on Maui:
Honolua Bay
Honolua Bay is a top snorkeling spot in West Maui, and it's easy to see why. The water here is crystal clear, providing excellent visibility even from above the water level. This makes it easy to spot colorful fish and other marine life swimming below. Honolua Bay is also home to an impressive coral reef system, which adds to the beauty of this already stunning location.
Kapalua Bay Beach
Kapalua Bay Beach is another excellent snorkeling spot that you won't want to miss while visiting Maui. The waters here are calm and clear, making it easy for beginners and experts alike to enjoy the marine life that abounds. One of the highlights of Kapalua Bay Beach is the opportunity to see sea turtles up close and personal in their natural habitat.
Black Rock Beach
If you're looking for a unique snorkeling experience, head over to Black Rock Beach. This beach offers an opportunity to see manta rays and other unique marine species that you won't find at other locations around Maui. The waters here can be a bit rougher than some of the other spots on our list, so it's best suited for more experienced snorkelers.
Molokini Crater
Last but not least on our list of best snorkeling spots on Maui is Molokini Crater. This popular destination offers crystal-clear waters teeming with colorful fish and other marine life. One of the reasons Molokini Crater is such a popular spot for snorkelers is its unique crescent shape, which provides plenty of opportunities for exploration.
While these four spots are some of the best places to go snorkeling on Maui, there are many others worth exploring as well! Some additional options include:
Mauna Kea Beach: Located on the Big Island just a short flight away from Maui, this beach is known for its crystal-clear waters and abundance of marine life, perfect for snorkeling enthusiasts.

Manta Ray Village: Located on the Kona Coast of the Big Island, this spot offers an opportunity to snorkel and see manta rays up close and personal in their natural habitat.
Whether you're a seasoned snorkeler or just starting out, Maui has plenty of options for you to explore. From calm bays with sea turtles to unique spots with manta rays and other species, there's something for everyone. So grab your gear and get ready to discover the beauty that lies beneath the surface of Maui's crystal-clear waters!
Best Snorkeling Spots on Oahu:
Hanauma Bay Nature Preserve
Hanauma Bay is undoubtedly one of the most popular snorkeling spots in Hawaii, and for a good reason. The bay's crystal-clear waters offer excellent visibility of the abundant marine life, including colorful fish, turtles, and even small sharks. Hanauma Bay is a nature preserve that requires visitors to watch an educational video before entering to learn about the importance of preserving this beautiful ecosystem.
Visitors can rent snorkel gear at the beach or bring their own equipment. It's best to arrive early as the parking lot fills up quickly, and there is a limit on how many people are allowed into the bay each day.
Sharks Cove
Sharks Cove on Oahu's North Shore offers some of the most unique underwater rock formations in Hawaii. This spot is perfect for experienced snorkelers looking for a challenge. The cove has diverse fish species such as butterflyfish, wrasse, and tangs.
The water can be rough at times due to its location on the North Shore, so it's essential to check weather conditions before heading out for snorkeling. There are no facilities at Sharks Cove, so visitors should come prepared with their own snorkel gear and snacks.
Electric Beach
Located near Ko Olina on Oahu's west coast, Electric Beach has warm water temperatures year-round thanks to nearby power plant cooling pipes that discharge warm water into the ocean. This spot is known for its abundance of green sea turtles that often swim close to shore, making it a great place to snorkel.
Electric Beach offers plenty of space for visitors to set up camp for a day of snorkeling and sunbathing. Visitors should note that there are no lifeguards or facilities available here.
Kahe Point Beach Park
Kahe Point Beach Park (also known as "Electric Beach") features a vibrant coral reef system with plenty of tropical fish such as parrotfish, triggerfish, and surgeonfish. Visitors can snorkel to spot spinner dolphins and sea turtles in the water.
The beach park has facilities such as restrooms, showers, and picnic tables. It's best to visit Kahe Point Beach Park during low tide to get the best snorkeling experience.
Best Snorkeling Spots on Kauai:
Tunnels Beach
Kauai is well-known for its magnificent beaches and incredible snorkeling opportunities. Among the numerous spots, Tunnels Beach is a favorite destination for snorkelers due to its colorful coral reef system and abundance of marine life. The beach's unique landscape provides an underwater paradise that can only be fully appreciated by snorkeling.
The coral reefs at Tunnels Beach are some of the most vibrant in Hawaii, with a variety of colors and shapes that create an otherworldly atmosphere. Snorkelers can observe sea turtles, eels, octopuses, and various fish species among the corals. The water is generally calm during summer months but can get rougher during winter swells.
Poipu Beach Park
Poipu Beach Park is another great spot for beginners or those who prefer calmer waters. The park has two main areas: a shallow area ideal for children and inexperienced swimmers, and a deeper area where more advanced snorkelers can explore.
The beach's rocky outcropping shelters schools of fish from the currents while providing plenty of hiding places for other creatures such as sea urchins and crabs. Snorkelers can also encounter green sea turtles that frequent this area.
Anini Beach
Anini Beach boasts one of the longest reefs in Hawaii, making it an excellent spot for snorkelers who want to explore more area. The reef extends nearly two miles along the coastline and provides shelter to many species of fish.
The beach's calm waters make it a perfect destination for families with children or those looking for a relaxed day on the beach. Snorkelers can observe colorful tropical fish such as parrotfish, angelfish, butterflyfish, and triggerfish among others.
Ke'e Beach
Located at the end of the road on Kauai's north shore, Ke'e Beach offers stunning views above water level and diverse marine life below the surface. The beach's protected lagoon is an excellent spot for snorkeling, especially during summer when the water is calm.
Snorkelers can observe a variety of fish species such as surgeonfish, tangs, and wrasses among others. The coral formations are also home to octopuses, eels, and sea turtles. However, it's important to note that the currents can be strong at times, making it necessary to exercise caution.
Lawai Beach
Lawai Beach is another popular spot for snorkeling on Kauai's south shore. The beach has two main areas: one with shallow waters ideal for beginners and children and another deeper area where more advanced snorkelers can explore.
The reef at Lawai Beach is home to many species of fish such as butterflyfish, damselfish, and goatfish among others. Snorkelers can also encounter green sea turtles in this area.
Tips for an Enjoyable Snorkeling Experience in Hawaii:
In conclusion, Hawaii offers some of the best snorkeling spots in the world. To ensure you have a memorable and safe experience, it is important to understand the differences between snorkeling and scuba diving. We have provided recommendations for the top snorkeling spots on each island including the Big Island, Maui, Oahu, and Kauai.
Remember to always check weather conditions before heading out for a snorkel and to follow safety guidelines such as never touching or standing on coral reefs. With these tips in mind, you are sure to have an unforgettable time exploring the underwater beauty of Hawaii while snorkeling.
FAQs
1. Do I need to be a strong swimmer to go snorkeling in Hawaii?
No, but it is recommended that you feel comfortable swimming in open water and can tread water if needed. Snorkeling gear is optional.
2. Can I bring my own snorkeling gear or should I rent?
You can bring your own snorkel gear or rent from local shops. Just make sure your snorkel equipment fits properly and is suitable for Hawaiian waters.
3. Are there age restrictions for snorkeling in Hawaii?
There are no official age restrictions but children should be supervised at all times and wear proper flotation devices if needed. Snorkel gear is also recommended for a better underwater experience.
4. What time of day is best for snorkeling in Hawaii?
Early mornings tend to offer calmer waters with better visibility but any time of day can provide great snorkeling experiences.
5. Can I see sea turtles while snorkeling in Hawaii?
Yes! Sea turtles are often spotted while snorkeling around coral reefs in Hawaii's waters.
6. Is it safe to touch or stand on coral reefs while snorkeling?
No, snorkeling and touching or standing on coral reefs can cause damage to their delicate ecosystem and may result in injury to yourself as well.
7. Should I wear sunscreen while snorkeling?
Yes! It is important to protect your skin from the sun's harmful rays while snorkeling. However, make sure to use reef-safe sunscreen to avoid damaging the coral reefs.
8. Are there guided snorkeling tours available in Hawaii?
Yes, there are many guided snorkeling tours available that can provide equipment and take you to some of the best spots for viewing marine life.
9. Can I bring a camera while snorkeling in Hawaii?
Yes, but make sure to use a waterproof camera or housing and be mindful of not disturbing any marine life while snorkeling and taking photos.